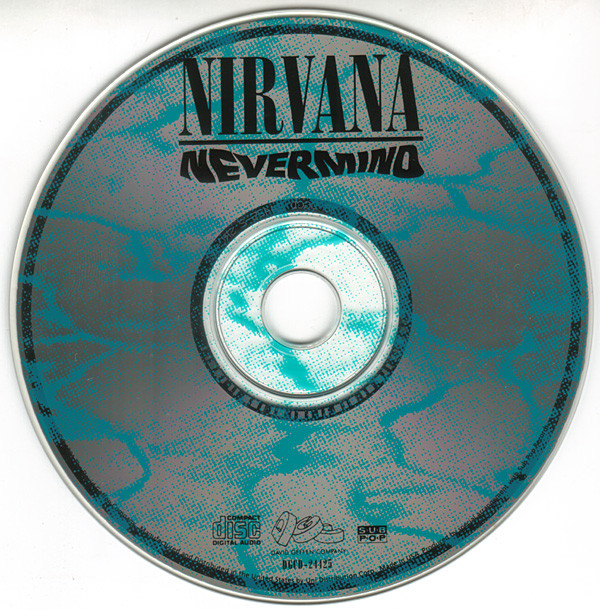 ---
Smells like teen spirit
Load up on guns and bring your friends
it's fun to lose and to pretend.
She's over bored and self assured.
Oh no, I know a dirty word.
Hello, hello, hello, how low?
I'm worse at what I do best
and for this gift I feel blessed.
Our little tribe has always been
and always will until the end.
Hello, hello, hello, how low?
And I forget just why I taste
oh yeah, I guess it makes me smile.
I found it hard, it was hard to find
oh well, whatever, nevermind.
With the lights out, it's less dangerous.
Here we are now, entertain us.
A mulatto
an albino
a mosquito
my libido.
A denial.
Odora di Teen Spirit
Caricate le pistole e portate i vostri amici
è divertente perdere e fare finta
Lei è ultra annoiata e sicura di sé
Oh no, conosco una parola sporca
Ciao, ciao, ciao, quanto giù?
Sono il peggiore a fare quel che faccio meglio
e per questo dono mi sento benedetto.
La nostra piccola tribù c'è sempre stata
e ci sarà sempre, fino alla fine.
Ciao, ciao, ciao, quanto giù?
E io dimentico anche perché ho sapore
oh sì, credo che questo mi faccia sorridere.
L'ho trovato difficile, è stato difficile da trovare
Oh, bé, comunque, non ti preoccupare.
Con le luci spente, è meno pericoloso
Ora siamo qui, fatece divertire
Un mulatto
un albino
una zanzara
la mia libidine
Una negazione.

---
In bloom
Sell the kids for food
weather changes moods
Spring is here again
reproductive glands.
He's the one who likes all the pretty songs
And he likes to sing along
And he likes to shoot his gun
but he knows not what it means
and I say aaah
We can have some more
Nature is a whore
Bruises on the fruit
tender age in bloom.
In fiore
Vendi bambini per cibo
il tempo cambia l'umore
La primavera è qui di nuovo
ghiandole riproduttive
Lui è l'unico cui piacciono tutte le canzoni carine
e gli piace cantare a lungo
e gli piace sparare con la sua pistola
ma lui non sa cosa signichi
a io dico: aaaah!
Noi potremmo avere di più
la Natura è una puttana
Ammaccature sulla frutta
delicata età in fiore.
---
Come as you are
Come as you are, as you were,
as I want you to be
as a friend, as a friend, ad an old enemy.
Take your time, hurry up,
the choice is yours, don't be late.
Take a rest as a friend, as an old memoria.
Come, downsed in mud, soaked in bleach
as I want you to be
as a trend, as a friend, as an old memoria.
And I swear that I don't have a gun,
no I don't have a gun.
Vieni come sei
Vieni come sei, come eri
come voglio che tu sia
come un amico, come un amico, come un vecchio nemico.
Prenditi il tuo tempo, sbrigati
la scelta è tua, non essere in ritardo.
Riposati, come un amico, come un vecchio ricordo.
Vieni, immerso nel fango, impregnato di candeggina
come voglio che tu sia
come una moda, come un amico, come un vecchio ricordo.
E ti giuro che non ho una pistola.
No, non ho una pistola.

---
Breed
I don't care if I'm old
I don't mind if I don't have a mind.
Get away, get away from your home.
I'm afraid, I'm afraid of a ghost.
Even if you have
Even if you need
I don't mean to stare
We don't have to breed
We could plant a house
We could built a tree
I don't even care
We could have all three
She said.
Razza
Non mi preoccupo, se sono vecchio.
Non mi importa se non ho una mente.
Va' via, va' via dalla tua casa.
Ho paura, ho paura di un fantasma.
Anche se possiedi,
anche se hai bisogno
Io non ho intenzione di aprire gli occhi
Non dobbiamo generare
Potremmo piantare una casa
Potremmo costruire un albero
Non mi preoccupa neppure
Potremmo avere tutti e tre
Lei ha detto.

---
Lithium
I'm so happy 'cause today 
i've found my friends…
They're in my head
I'm so ugly, but that's ok, 'cause so are you…
We've broken our mirrors
Sunday is everyday for all I care…
And I'm not scared
Light my candle in a daze…
'Cause I've found God – hey hey hey
I'm so lonely 'cause today I shaved my head…
And I'm not sad
and just maybe I'm too blame for all I've heard…
But I'm not sure
I'm so excited, I can't wait to meet you there…
But I don't care
I'm so horny, but that's ok
my will is good – hey hey hey
I like it – I'm not gonna crack
I miss you – I'm not gonna crack
I love you – I'm not gonna crack
I kill you –  I'm not gonna crack

Litio
Sono così felice perché oggi
ho trovato i miei amici
loro sono nella mia testa
Sono così sgradevole, ma va bene perché sei così anche tu.
Abbiamo rotto i nostri specchi
domenica mattina è ogni giorno, per quel che mi importa
e non ho paura
accendi le mie candele in uno stordimento
Perché ho trovato Dio – hey hey hey
Sono così solo, ma va bene perché oggi mi sono rasato la testa
E non sono triste
e forse sono solo troppo colpevole per quello che ho sentito
ma non sono sicuro
Sono così eccitato, non posso aspettare di incontrarti lì
Ma non mi interessa
Sono così eccitato, ma va bene
la mia volontà è a posto.
Mi piace – non sto per schiantarmi
Mi manchi – non sto per schiantari
Ti amo – non sto per schiantarmi
Ti uccido – non sto per schiantarmi

---
Polly
Polly wants a cracker
I think I should get off of her first
I think she wants some water
to put out the blow torch.
It isn't me
we have some seed.
Let me clip
your dirty wings.
Let me take a ride,
don't hurt yourseld.
I want some help
to help myself.
I've got some rope
you have been told
I promise you
I have been true
Let me take a ride,
don't hurt yourself.
I want some help,
to help myself.
Polly wants a cracker
maybe she would like more food.
She asks me to untie her
a chase would be nice for a few.
Polly says her beck hurts
and she's just as bored as me.
She caught me off my guard
it amazes me the will of istinct.

Polly
Polly vuole un cracker
penso che prima dovrei scendere da sopra di lei
credo che voglia dell'acqua
da mettere sulla lampadina accesa.
Non sono io
abbiamo del seme
Lasciami tagliare
le tue ali sporche
Lasciami fare un giro
non ferirti
Voglio un po' d'aiuto
per aiutare me stesso
Avevo qualche corda
ti è stato raccontato
Ti ho promesso
che sarei stato sincero
Lasciami fare un giro
non ferirti
Voglio un po' di aiuto
per aiutare me stesso.
Polly vuole un cracker
forse vorrebbe un altro po' di cibo
Lei mi chiede di slegarla
Un inseguimento, per un po', sarebbe carino.
Polly dice che la sua schiena le fa male
e lei è solo annoiata quanto me
Mi ha catturato quando non ero in guardia:
Mi sorprende la volontà dell'istinto.

---
Territorial pissings
When I was an alien, cultures weren't opinions.
Never met a wise man, if so it's a woman.
Just because you're paranoid
doesn't mean they're not after you.
Gotta find a way, to find a way, when I'm there.
Gotta find a way – a better way – 
I had better wait.

Pisciate territoriali
Quando ero un alieno, la cultura non era un'opinione.
Non ho mai incontrato un uomo saggio, se è successo era una donna.
Solo perché sei paranoico,
non vuol dire che loro non ti stiano inseguendo.
Devo trovare un modo, trovare un modo quando sono lì
Devo trovare un modo, un modo migliore
Farei meglio ad aspettare.

---
Drain you
One baby to another said:
"I'm lucky to have met you
I don't care what you think
unless it is about me,
it is now my duty to completely drain you
a travel through a tube
and end up in your infection
Chew your meet for you
pass it back and forth in a passionate kiss
from my mouth to yours because I like you.
With eyes so dilated
I've become your pupil
You've taught me everything
without a poison apple
The water is so yellow, I'm a healthy student
Indebted and so grateful
Vacuum out the fluids.
Sloppy lips to lips
you're my vitamin
beacaude I'm like you.

Prosciugarti
Un bambino dice ad un altro:
"Sono stato fortunato ad averti conosciuto.
Non mi importa di quello che pensi,
finché non riguarda me.
Ora è mio compito prosciugarti completamente.
Un viaggio attraverso un tubo
e uscire nella tua infezione.
Mastico la tua carne per te,
la passo avanti e indietro in un bacio appassionato
dalla mia bocca alla tua, perché mi piaci.
Con occhi così dilatati,
sono diventato il tuo allievo
mi hai insegnato ogni cosa
senza mele avvelenate
L'acqua è così gialla, io sono uno studente in salute
In debito e così grato,
svuotato dei fluidi.
Labbra umide su labbra umide
sei le mie vitamine
perché io sono come te.

---
Lounge act
Truth covered in security
I can't let you smother me
I'd like but it wouldn't work
Trading off and taking turns
I don't regret a thing
and I've got this friend, you see
who makes me feel and I
wanted more than I could steal
I'll arrest myself, I'll wear a shield
I'll got out of my way to prove I still
smell her on you.
Don't tell me what I want to hear
afraid of never knowing fear
experienced anything you need
I'll keep fighting jelousy
until it's fucking gone.
I'll got out of my way to make you a deal
we've made a pact to learn from who
ever we want without new rules
we'll share what's lost and what we grew
they'll go out of their way
to prove they still
smell her on you.

Atto ozioso
Verità, riparata nella sicurezza
Non posso lasciarti soffocarmi
Mi piacerebbe, ma non potrebbe funzionare
Negoziare e fare a turno 
Non rimpiango nulla
ed ho questo amico, vedi,
che mi fa sentire e io
volevo più di quanto potessi rubare
Fermerò me stesso, vestirò uno scudo
Uscirò dalla mia strada per provare che io ancora
L'odore di lei dentro di te.
Non dirmi quel che voglio sentire
Paura di non conoscere mai la paura
di non provare nulla di cui hai bisogno
Continuerò a combattere la gelosia
finché non se ne sarà andata.
Uscirò dalla mia strada per fare un patto con te
Abbiamo fatto un patto per imparare da chi
mai noi vogliamo senza nuoce regole
Divideremo quel che abbiamo perso e quel che abbiamo cresciuto
Loro andranno fuori della loro strada
per provare che ancora
L'odore di lei dentro di te.

---
Stay away
Monkey see monkey do
I don't know why I'd rather be dead than cool
every line ends in rhyme
less is more, love is blind.
Stay away
give an inch, take a smile
fashion shits, fashion style
Throw it out and keep it in
have to have poison skin.
Stay away
God is gay, burn the flag.

Sta' lontano
La scimmia vede, la scimmia fa
Non so perché preferirei essere morto, piuttosto che figo
Ogni verso finisce in rima
Poco è molto, l'amore è cieco
Sta' lontano
Da' un dito, prendi un sorriso
Merde alla moda, stile alla moda
Tiralo fuori e tienilo dentro
Devo avere una pelle velenosa
Sta' lontano
Dio è gay, brucia la bandiera.

---
On a plain
I'll start this off without any words
I got so high that I scratched 'til I bled
I love myself better than you
I know it's wrong so what should I do?
The finest day that I've ever had
was when I learned to cry on command
My mother died every night
It's safe to say don't quote me on that
The black sheep got blackmailed again
Forgot to put on the zip code
It is now time make it unclear
To write off lines that don't make sense.
Somewhere I have heard this before
in a dream my memory has stored
as a defense I'm neutered and spayed
what the hell I'm trying to say?
One more special message to go
and then I'm done then I can go home
I'm on plain
I can't complain.

Su un piano
Questa la inizierò senza nessuna parola
Sono andato così su che ho graffiato fino a sanguinare
Amo me stesso più di te
lo so che è sbagliato, ma che dovrei fare?
Il giorno migliore che abbia mai vissuto
è stato quello in cui ho imparato a piangere a comando.
Mia madre moriva ogni notte
E' sicuro da dire, non citarmi in questo
La pecora nera ha di nuovo ricevuto indietro una lettera:
ho dimenticato di mettere il codice postale
Ora è il momento di renderlo poco chiaro,
di scrivere versi che non abbiano senso.
L'ho già sentito dire da qualche parte
La mia memoria è stata stipata in un sogno
come difesa, sono neutralizzato e castrato.
Cosa diavolo sto cercando di dire?
Ancora un messaggio speciale per finire
poi avrò fatto e potrò tornare a casa
Sono su un piano
Non mi posso lamentare.

---
Something in the way
Underneath the bridge,
the tarp has sprung a leak
and the animals I've trapped
have all become my pets
and I'm living off of grass
and the drippings from the ceiling
but it's okay to eat fish,
cause they haven't any feelings.
Something in the way…

Qualcosa sulla strada
Sotto al ponte
il pesce ha sparso del liquido
e tutti gli animali che ho preso in trappola
sono diventati tutti dei miei animali domestici
e vivo lontato dall'erba
e le goccioline dal tetto (del ponte??)
ma va bene mangiare pesci,
perché loro non hanno sentimenti.
Qualcosa sulla strada…

---
Endless Nameless

Silence
Here I am
Here I am
Silent
Bright and clear
It's what I am
I have
DiedDeath
With violence
Excitment
Right here
Died
Go to hell
Here I am
Right hereDeath
Is what I am
Go to hell
Go to jail
In back of that
Crime
Here I am
Take a chance
Dead
Die
Senza fine, senza nome

Silenzio
Sono qui
Sono qui
Silenzioso
Splendente e pulito
E' cio' che sono
Sono
MortoMorte
Con violenza
Eccitamento
Proprio qui
morto
Vaì all'inferno
Sono qui
proprio quiMorte
E' cio' che sono
Va' all'inferno
Torna in carcere
per quel 
crimine
Sono qui
Da' una possibilità
Morto
Muori